Wine & Dine at The Star
We hosted a wine and dine, dinner and wine tasting evening on Wednesday 24th October. The evening consisted of 6 courses including an accompanying wine selected by House of Townend. House of Townend is a local, family run wine merchant that has been in the business, and the same family, for over 100 years.
Choosing The Perfect Wine
When choosing a wine to accompany a meal, there are several factors to consider to ensure a great match. House of Townend has a great page about pairing food and wine which includes some surefire wins. The main things to look for when pairing are;
Balance - consider the richness of the food, your wine should be equally rich and bold. This stops them from overwhelming each other. Something full of rich flavours such as roast lamb would match well with the power of a Red Bordeaux.
Ingredients and aromas - maybe start by choosing a wine you like and getting a sense of its aromas and flavours. Smell any spices, herbs, fruits in the wine - include them in your food.
Some other tips for choosing the perfect wine are to pair mostly with the main element of the dish - the dominant flavour and, of course, just choose food and wine you like!
The Menu
Barbequed Sardines
Aioli, citrus, samphire and smoked rapeseed dressing.
Albarino Alba Vega

3 Little Pig Chorizo
Yorkshire peas, pancetta, Calasparra rice and La Vera paprika.
Tempranillo Blanco Rioja Vega.

Lamb faggots
Carrot puree, green olives and Stockbridge tomato.
Rioja Vega Crianza 2015

Warrendale Wagyu Oxtail,
Yorkshire pudding, caramelised onion and rich red wine juices.
Rioja Vega Reserva 2012

Manchego, Picos Blue, Drunken Goat's, Murcia al vino.
Quince and Yorkshire Brack.
Rioja Vega Gran Reserva 2009 Vina Cerrada

Tarragon Crema Catalana
Almond Turron, East Riding honey and raspberries.
Late Harvest Chardonnay Principe de Viane, Navarra.
The Evening
During the evening, we had guest speaker Luis Marculeta from Rioja Vega with us to educate guests on the wine they were tasting and about Rioja in general. Our guests enjoyed the evening and we believe it was a great success - we're excited about more wine and dine events in the future.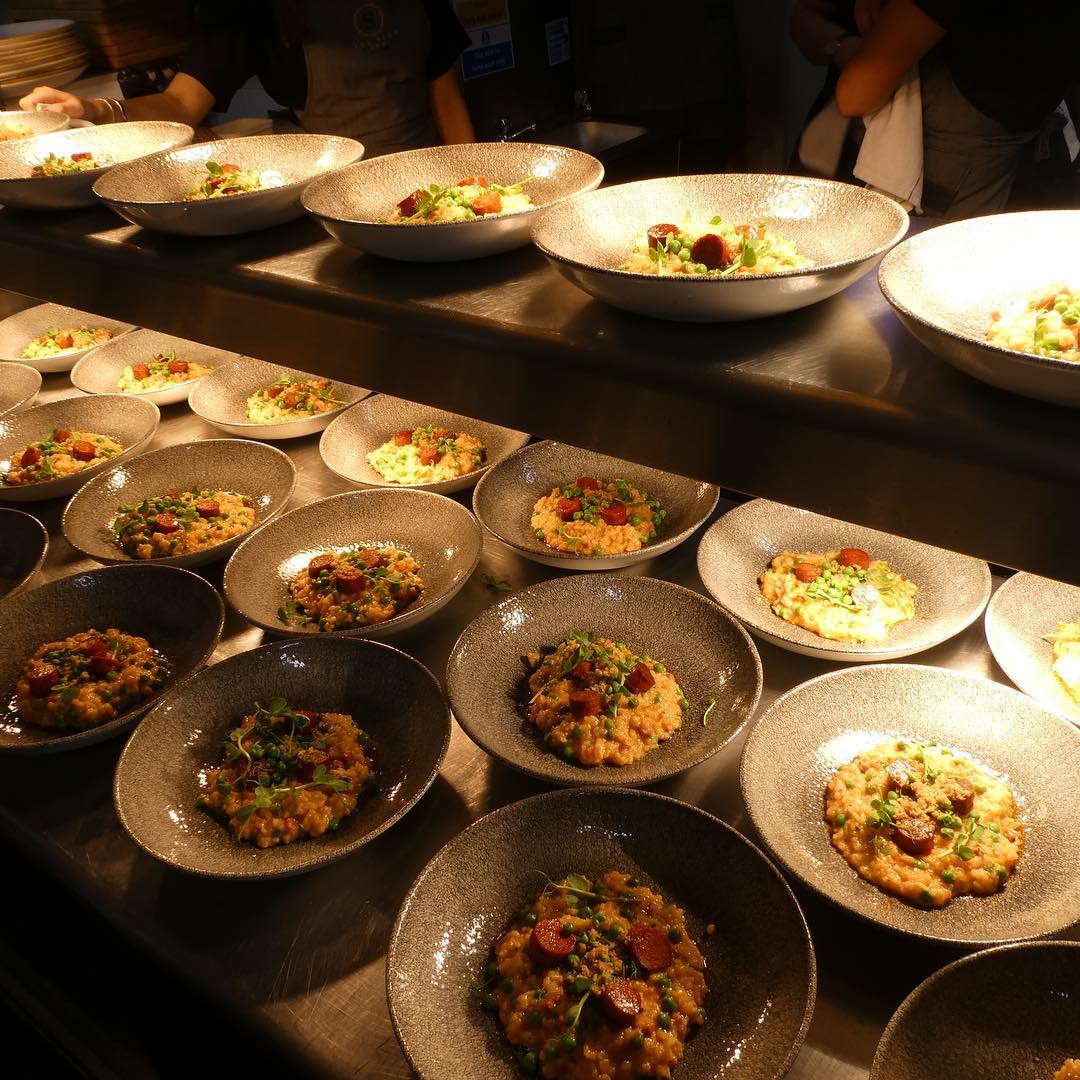 About Us
We are a relaxed, informal, cosy restaurant that offers award-winning fine dining and great service, set within a traditional pub. You can see our selection of menus here, or book a table online here.
You can keep up to date with our events across our social media, on our events page or by signing up to our email newsletter.